TOSIC: WHY I FELT OVERWHELMED AT MAN UNITED
March 17, 2022
Comments Off

on                                TOSIC: WHY I FELT OVERWHELMED AT MAN UNITED
Former Manchester United midfielder Zoran Tosic has revealed how he felt overawed when he first arrived at the club. The Serbian came to Old Trafford in January 2009, joining a side that were European champions, and has explained to The Athletic why he didn't succeed.  After failing to make an impact in his time at the clubs, Tosic left just a year into his contract. He made just two league appearances before joining Partizan Belgrade — who United face on Thursday night in the Europa League.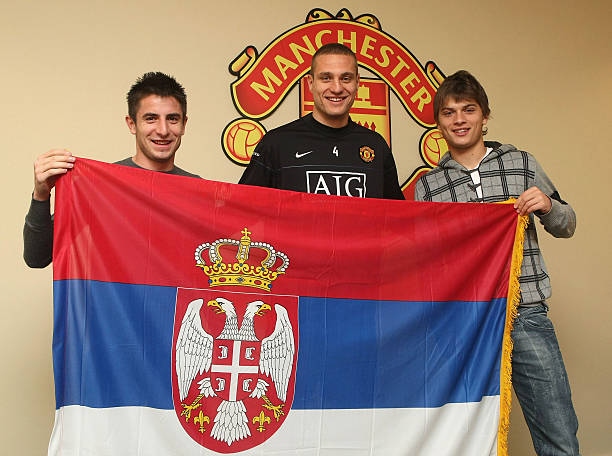 Tosic admits that he struggled to keep up with the high standards at United, even when it came to training, with the likes of Ryan Giggs and Paul Scholes showing incredible signs of dedication for players that had reached their mid-30s at the time.
He said that he was put straight into the first-team squad and the levels were so high that it felt like another sport in an interview he had with the Athletic. He also added that it was very heavy for him in those first weeks in Manchester. Furthermore, he cited that the ball moved so quickly in training, the quality was top, top, level. And that nobody lost the ball in training except him. According to him, he was trying his best but it wasn't enough and that it wasn't the football he knew.
Reading these quotes you can't help but feel players coming to United — who don't even make the grade — no longer feel this way. Those were the standards demanded by Sir Alex Ferguson — and then the leaders he had on the pitch, such as Giggs and Scholes. You can read similar stories about Roy Keane during his time at the club.
If you can't be arsed to do it in training, you wouldn't be trusted when match day came around. Ole Gunnar Solskjaer witnessed this himself under Fergie, so hopefully with help from his coaching staff this mentality can be restored.
Published On : 2 years ago on March 17, 2022
Author By : index
Last Updated : March 17, 2022 @ 5:41 am
In The Categories Of : Zoran News
About the author