SLUTSKY OFF TO FINE CHAMPIONSHIP START
September 2, 2017
Comments Off

on SLUTSKY OFF TO FINE CHAMPIONSHIP START
Hull City manager Leonid Slutsky was a surprise pick this summer to lead the club from the ashes of the Championship back to the top flight.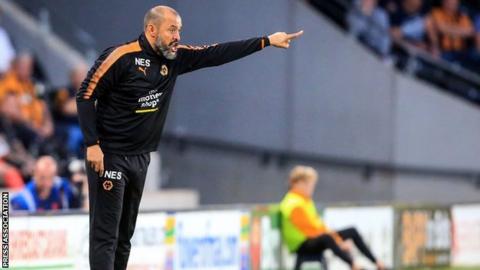 The club shocked many as they turned to the Russian to help them following their relegation but he has started on a good note.
The manager – with a failed dream of being a football star when he fell from a tree while trying to help a neighbour's cat – had been decent in his performances at the national level where he coached his home country. He managed Russian football giants CSKA Moscow as well but moved to England early in 2017. Slutskyspent the first six months of the year learning the language and immersing himself in the football community.
He linked up with his pal Roman Abramovich, Chelsea billionaire owner, and the connection helped him develop. It probably played a role as he nicked other prospective coaches to emerge as Marco Silva's replacement.
The Tigers started on a good note under Slutskyas they earned a point at Aston Villa in the opening weekend of the league. They met with Burton in the following game and defeated the Brewers. Burton levelled proceedings through Jackson Irvine after Abel Hernandez had scored the opener. Hull went ahead through KamilGrosicki before Hernandez helped himself with two more goals to complete a hattrick.
Slutsky was comfortable with the display of his side and added that the Burton player that was sent off deserved the marching order. The Russian added that three or four more players might join the squad before the deadline. He admitted that it would be difficult to get players in but with the right strategy they should work something out.
Hull host Wolves next at KCOM.
Published On : 6 years ago on September 2, 2017
Author By : index
Last Updated : September 2, 2017 @ 7:27 am
In The Categories Of : Zoran News
About the author